The Community Project
Shiitake Cultivation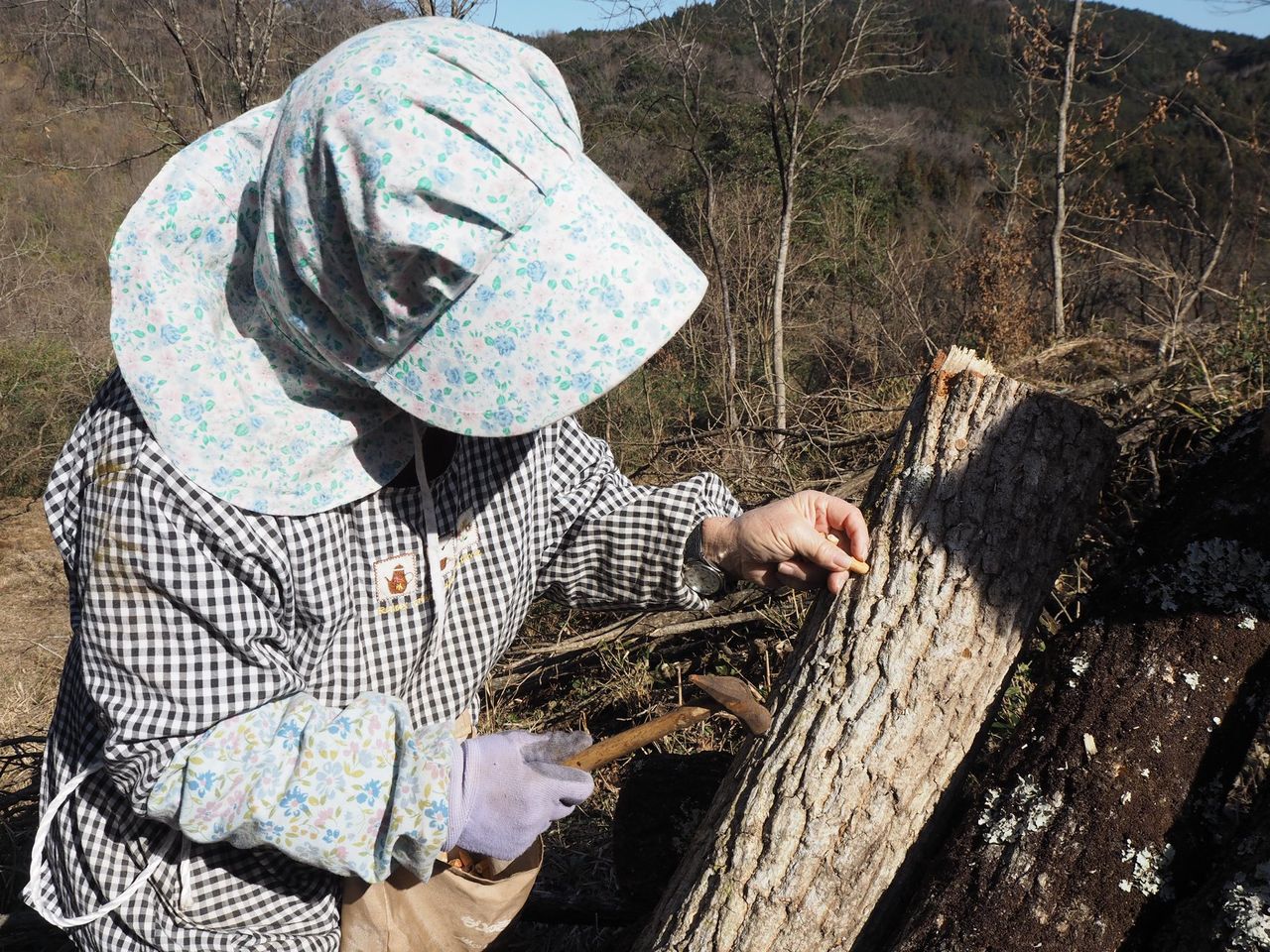 Shiitake farming has been a part of the community project since 2010, when a local farmer requested support with the physical work needed for cutting wood and cultivating the mushrooms. Now, as well as our work in preserving and maintaining kunugi forests, our staff at the community project also support the local farmer to cultivate and harvest the Shiitake each year.
Oita is well known for its unique cultivation and quality of dried Shiitake mushrooms.
Kunisaki has a unique, man-made symbiotic system of ponds, kunugi forests and shiitake mushroom cultivation. This has created a diverse ecological habitat both on land and at sea that supports many varieties of vegetation, animals, birds, reptiles, fish and insects, including endangered Red List species. The latter include Iwagiriso (Opithandra primuloides), Akasa (Liobagrus reini) Oitasanshouuo Japanese Giant Salamander, and Little Curlew. So rich is this ecology that it was recognised as a Globally Important Agricultural Heritage System (GIAHS) by the United Nations in 2013. The pictures below show how we use traditional methods to plant the seeds in February, before harvesting from October through to January.