After graduating in Economics at University College, London, Paul took up Japanese language graduate studies at the School of Oriental and African Studies, also in London. He first travelled to Japan in 1987 to continue his language studies while on a home stay in Kawagoe, just outside of Tokyo. Here he firmly became a part of the family who took him in, he attributes his feeling very comfortable in all things Japanese to these early days. Paul still has a strong connection to his family in Kawagoe and considers the city his home town in Japan. Paul finished his formal studies in 1989 and subsequently lived between Tokyo and London until 2002, when he moved back permanently to Japan setting up home in Oita Prefecture in Kyushu.

Paul's varied career includes working as an analyst for Japan's principal business newspaper, the Nihon Keizai Shimbun, as the managing director of the Japanese subsidiary of a British 500 FTSE company and as a freelance news and documentary producer and director for NHK and TBS, respectively Japan's public broadcaster and major national commercial television company.

In 2002, a long-held yearning for rural life led him to a quiet village on the Kunisaki Peninsula in Kyushu, where he and his wife began raising their family of four sons. From this rural outpost he also took on the development of Walk Japan's tour business and expanding his interests in countrylife. Since then, both of these have grown successfully, the latter into Walk Japan's Community Project, which is a wide-ranging endeavour to reverse the decline of a rural community and provide it with a sustainable and viable future. Paul was officially recognised as a farmer by the Japanese authorities in 2015, since when he has expanded the arable land under his care 10-fold. In 2020, these farming activities were enhanced with the establishment of a agricultural corporation.

In recognition of his work with Walk Japan and the Community Project, Paul was made a Cool Japan Ambassador in 2016. In 2017, he became an All Nippon Airways Ambassador and also made an Onsen Gastronomy Ambassador, and in 2019 was appointed Vice-President of the Inbound Guide Association in Japan. Other posts he holds includes advisor at the Asia Pacific University in Beppu, and at Taketa and Kitsuki Cities in Oita Prefecture.

Paul is asked regularly to provide talks around Japan and overseas on Walk Japan, the company's Community Project and the revitalisation of rural Japan. In his free time, besides enjoying time with his four sons, Paul also tries to make as much time as possible to explore Japan in his Morgan, a classic British open-top sports car.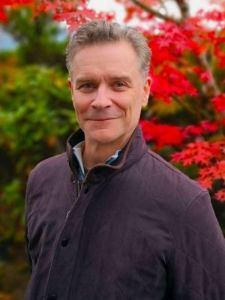 ・WALK JAPAN - CEO
・The Japan Travel Company - President
・Cabinet Office - Cool Japan Ambassador
・ANA - Ambassador
・National Park Enjoyment Project - Aso Kuju National Park Expert
・Onsen Gastronomy - Ambassador
・Kunisaki Peninsula Rokugo Mitsuyama Kaizan 1300 years campaign- Executive Committee member
・Inbound Guide Association - Vice Chairman
・Takeda City - International Tourism Co-ordinator
・Kitsuki City Tourism Association - Director