The Community Project
Organic Market Garden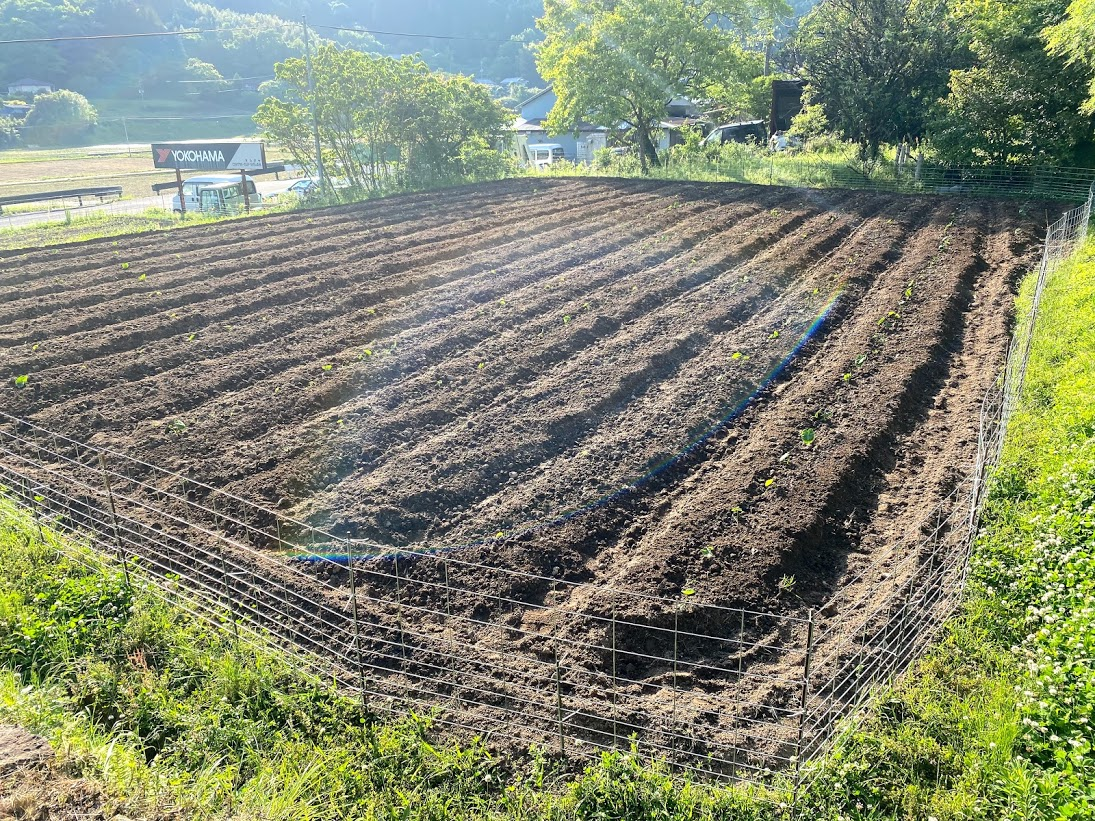 What is The Organic Market Garden?
What started with a few tomato plants has now grown into 1,100m2 over three fields, and counting, filled with a variety of chemical free organically grown fruits, vegetables and herbs, which we call the Organic Market Garden.
The fields are located around our Ishimaru office in Ota Village and are generally managed by The Community Project staff with help from our neighbours and other experienced farmers who continually support us to improve.
The produce is currently divided up amongst the community, however we aim to commercialise the Organic Market Garden by selling vegetables to restaurants, cafes and the like in the surrounding area alongside online sales.
Field 1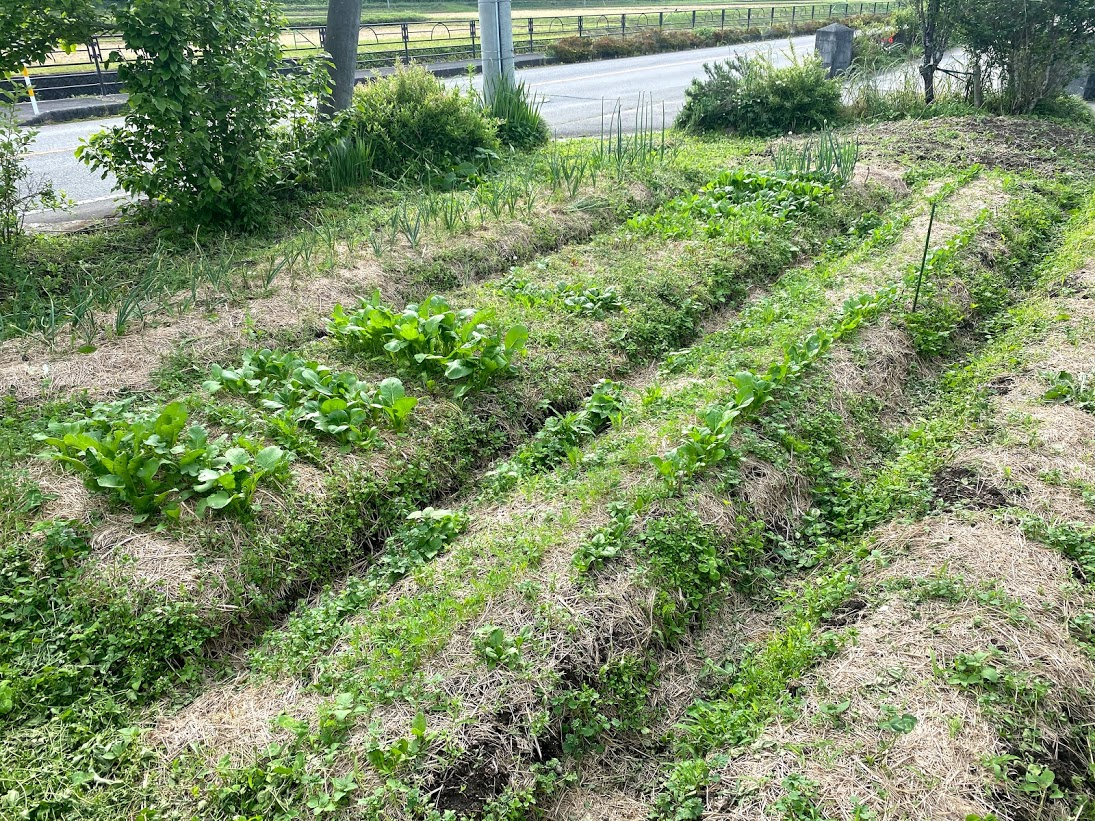 Area: 233 Sq. Metres
Start: June 2019
This field is planted with small quantities of around 30 different vegetables, from well known to rarer types including; tomatoes, bitter melon, courgette, shiso, paprika, carrots, beets and chards. We also harvest seeds from the crop in this field to be stored and planted elsewhere the following year.
Field 2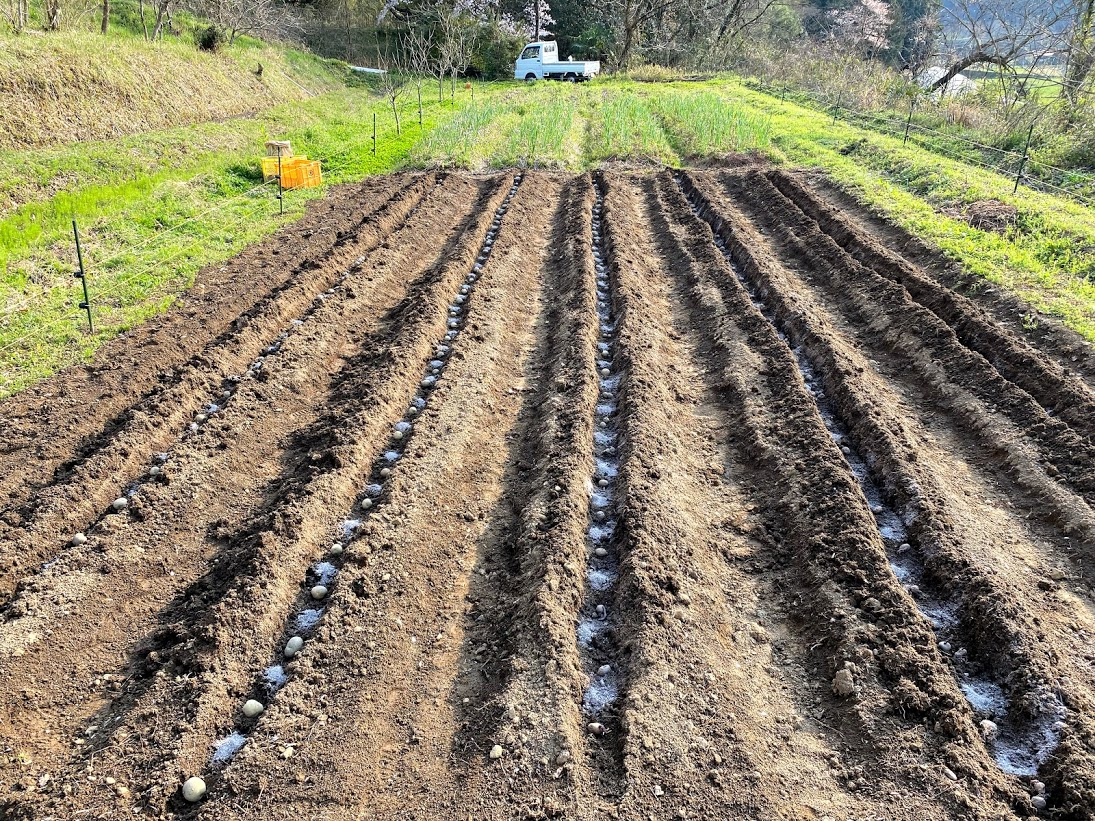 Area: 276 Sq. Metres
Start: September 2019

Unlike Field 1, this field has less fertile soil and is more suited to growing a large quantity of a small range of vegetables which can grow in unfavourable conditions, such as potatoes, garlic and pumpkin. To restore the soils fertility we also grow corn and soybeans.
Field 3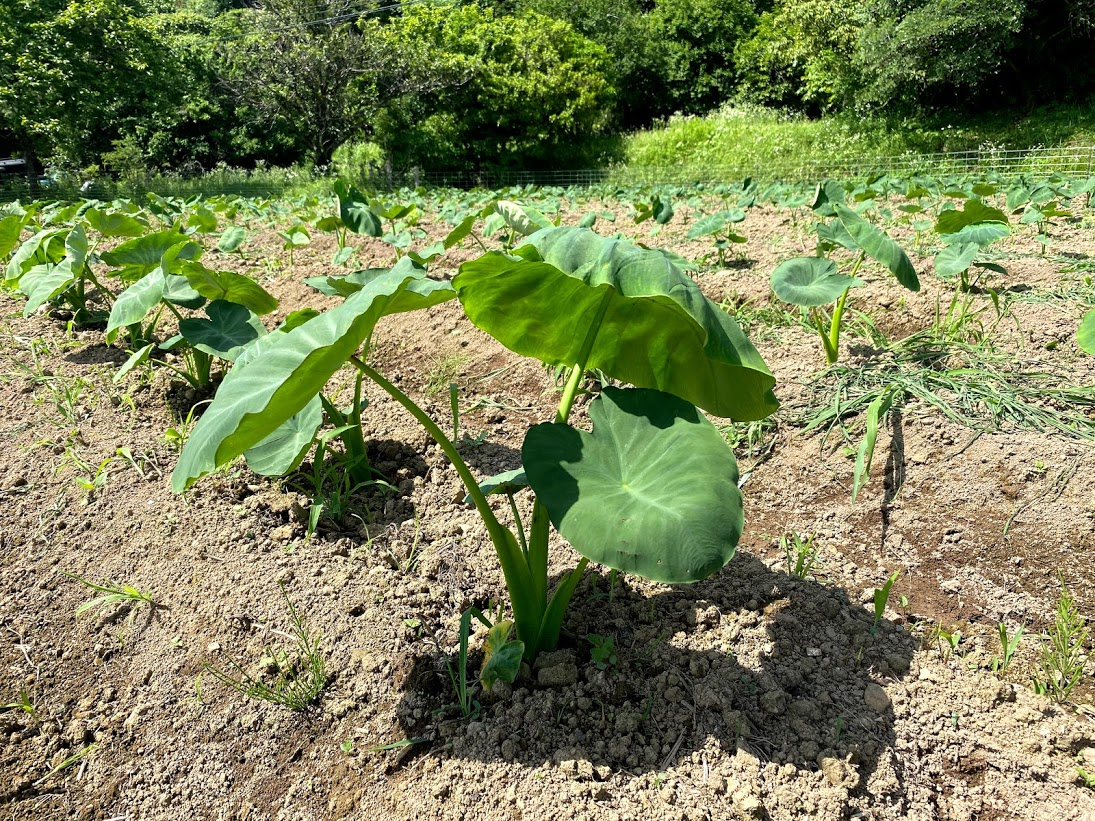 Area: 631 Sq. Metres
Start: May 2020
With the help and advice of local farmers, we are growing taro and ginger.
Practices
・The Organic Market Garden crops are grown free of pesticides, herbicides and fertilizers.
・We use waste grass, leaves and rice bran to make our own compost.
・As an alternative to plastic poly mulch sheets we use grass mulch to control weeds and stabilise the soil temperature.
・We collect seeds from our own crop to replant the following year instead of using F1 seeds. Our fixed seeds, passed down through generations have adapted to the environment and can produce good crop year after year.
Future plans
With the aim of commercialising the Organic Market Garden, we plan to increase our farmland by 200 Sq. M in 2020 and further again in the coming years. The farmland we will acquire in 2020 will need to be restored and so we will grow green manure to fertilise the area first.